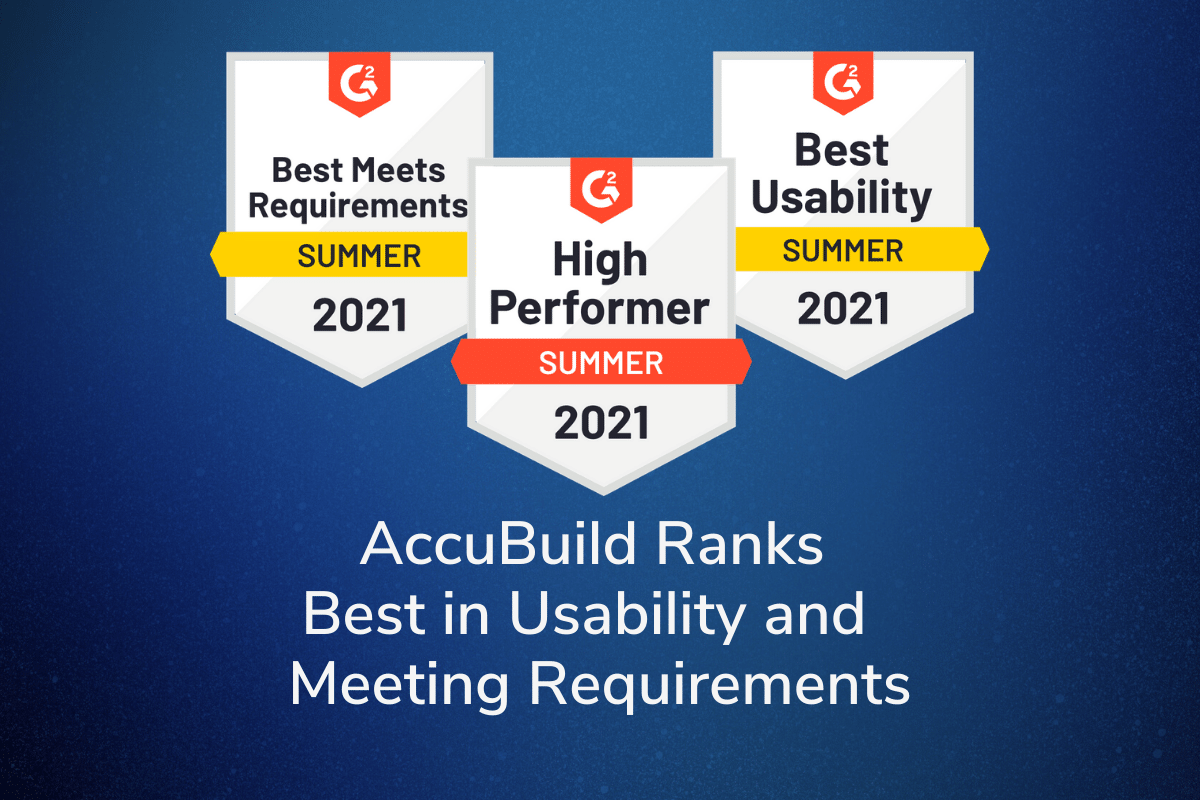 AccuBuild Ranks Best in Usability and Meeting Requirements
Industry standard software review site, G2.com, has released their summer evaluations and the verdict is in: Accu-Build ranks best in multiple categories: "Usability" and "Meeting Requirements"! AccuBuild also scores as a High Performer, delivering superior customer satisfaction as a small-mid market software provider. Best Usability How easy is it to use a particular software? How easy is it to get started? And how fast can I get thin...
Read More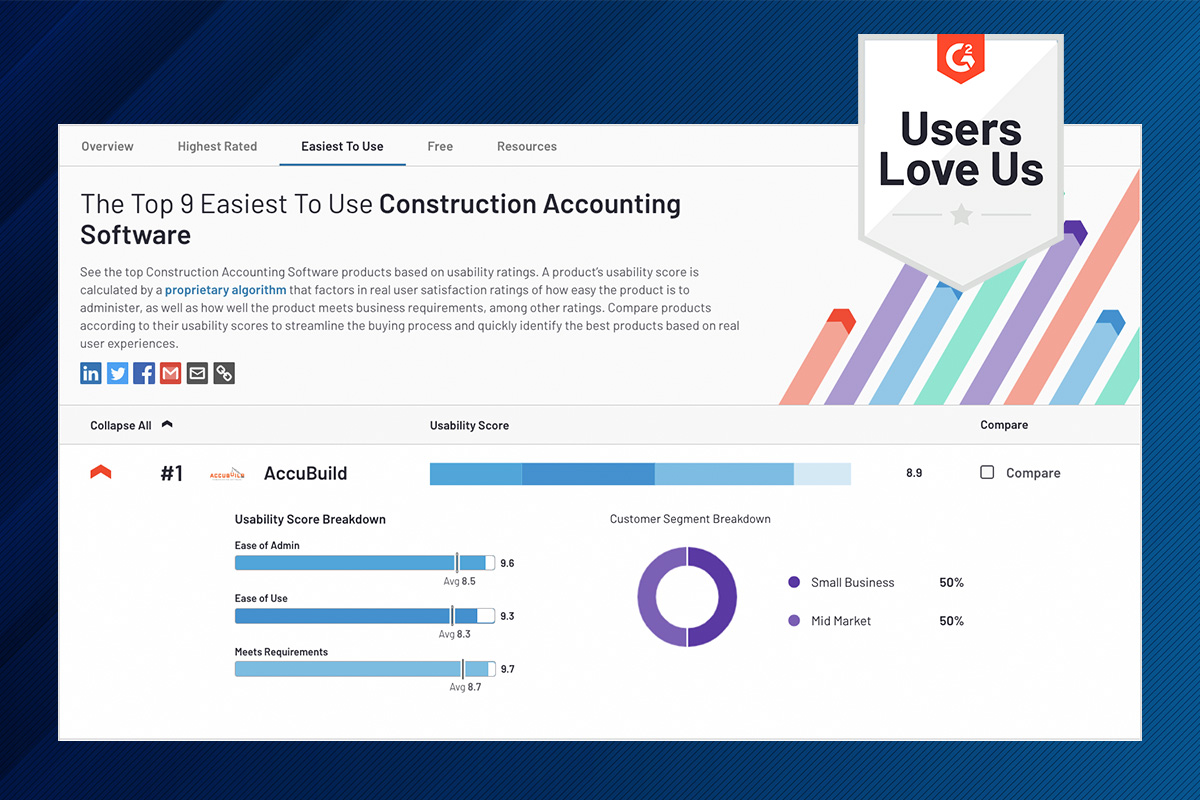 AccuBuild #1 "Easiest To Use Construction Accounting Software" on G2
G2 Crowd is a trusted peer-to-peer review and technology marketplace where professionals discover the best software tools. The review site pulls on more than 100,000 user reviews to help you make better purchasing decisions. Technology buyers, investors, and analysts use the site to compare and select the best software based on peer reviews and synthesized social data. We're proud to share that users have ranked AccuBuild #1 as "Easiest ...
Read More