Procore-AccuBuild Integration Provides Seamless Project Management Workflow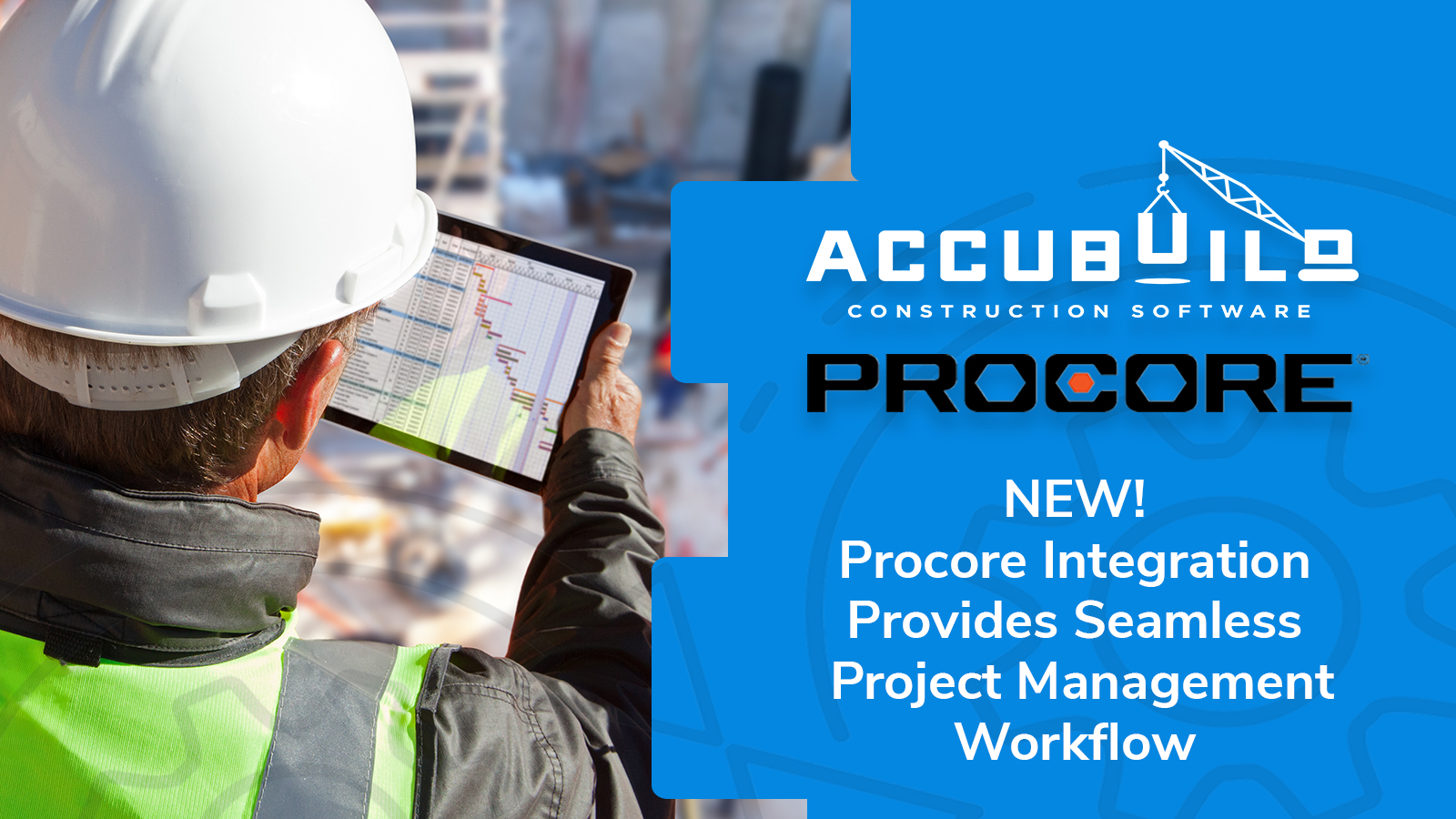 If you are used to working with Procore or Accubuild software tools, then you understand that communicating job to date cost data across your teams can be a hassle.
That's why we are excited to announce that the AccuBuild System supports a NEW seamless integration with the Procore Project Management System, connecting Job Cost data in AccuBuild with Budget Line Items in Procore.
Syncing cost totals by cost phase and cost type across accounting and project management teams will be easier than ever before.
How It Works:
The Procore-AccuBuild integration propagates your job cost data from accounting to project management automatically.
Totals in AccuBuild are pushed to the Procore Projects by lining up the costs with the Procore Budget Line Items which are tracked in Procore by cost code and cost category type.
The budget line items in Procore will then include these costs along with the budget to cost variance amounts.
Each time the cost data is synchronized to Procore, the job to date cost accumulators in Procore are updated (overwritten) with the most recent cost totals. These costs can be sent from AccuBuild based on current cost to date totals, or based on a report cutoff date.
The report cutoff date totals are very useful for Project Managers to have the same cost totals as the AccuBuild System for accurate cost to complete analysis at the end of an accounting period.
For pricing on this new feature, please contact AccuBuild's Sales Department at eric.newton@accubuild.com.
(Note: Feature available in AccuBuild 10.2 or higher.)
Coming Soon…
Keep your eye out for continuing updates to our Procore integration!
Upcoming release will include updates to support Project Commitment Data for Subcontract Payment Sheets, Purchase Orders and Related Change Order Amounts.