3 Ways AccuBuild's Systems Work With You on The Go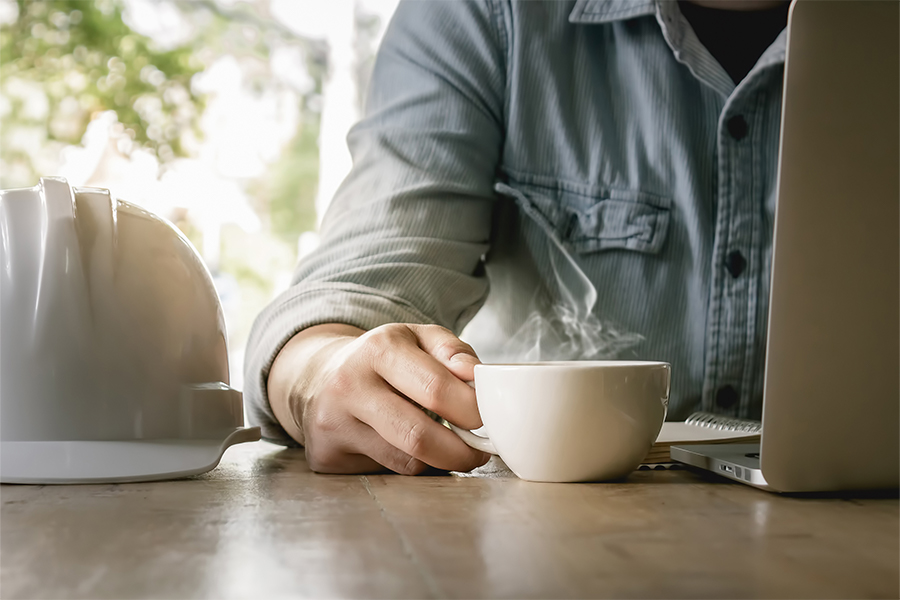 Your business is bigger than your office. Your crews are covering multiple sites, your project managers are on the move, and you're back to meeting with clients in person and out of your office.
How do you keep up? How do you stay connected with your financial data? With your crew management? Or with your project?
AccuBuild has 3 important tools to keep you connected – all the time, wherever you are.
AB TimeClock 400
A|B TimeClock 400 is a remote iOS and Android solution (phone and tablet) that allows you to accurately record and report employee time in the field. 
Key Features:
Easily capture date, start, and stop times.

Enter photos and record GPS position.

Overview of time keeping across your crews.

Manage projects, close the day, and sync data from the field.

Integrates directly into AccuBuild Software, eliminating manual data entry of time cards.

Spread time among phases and/or projects.

AB Mobile
AccuBuild Mobile enables project management from the field by providing remote, browser-based access to your AccuBuild construction business management software.
With AccuBuild Mobile, field staff can update key project details from their internet-enabled device, and AccuBuild Mobile helps contractors cut daily field reporting and payroll preparation time by up to 90%. 
AccuBuild Mobile runs on the same secure platform that hosts our SaaS Enterprise service, so your data is safe and secure.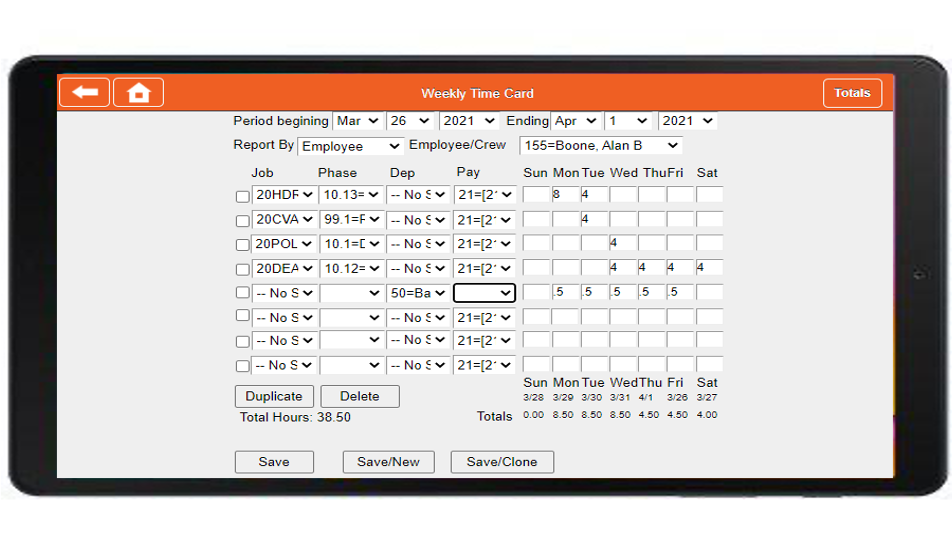 AB Cloud Services
AccuBuild Construction Software is a Cloud Based SAAS (Software as a Service) ready to meet you where you're at. Whether that's in the office, working remotely, or even on the job site.
Advantages of AccuBuild's Cloud Based SAAS include:
Low Start Up Cost (No expensive hardware, maitenence, and huge software minimum)

Automatic Backups and Updates

Private Cloud Envrionment, unlike some competitors who host your senstive construction data on a public cloud, AccuBuild Clients do not share public server space.

Easy And Convienient – Access anywhere, anytime, from any device (all you need is an internet connection – or mobile hotspot)