Positive Pay Solution for AccuBuild Customers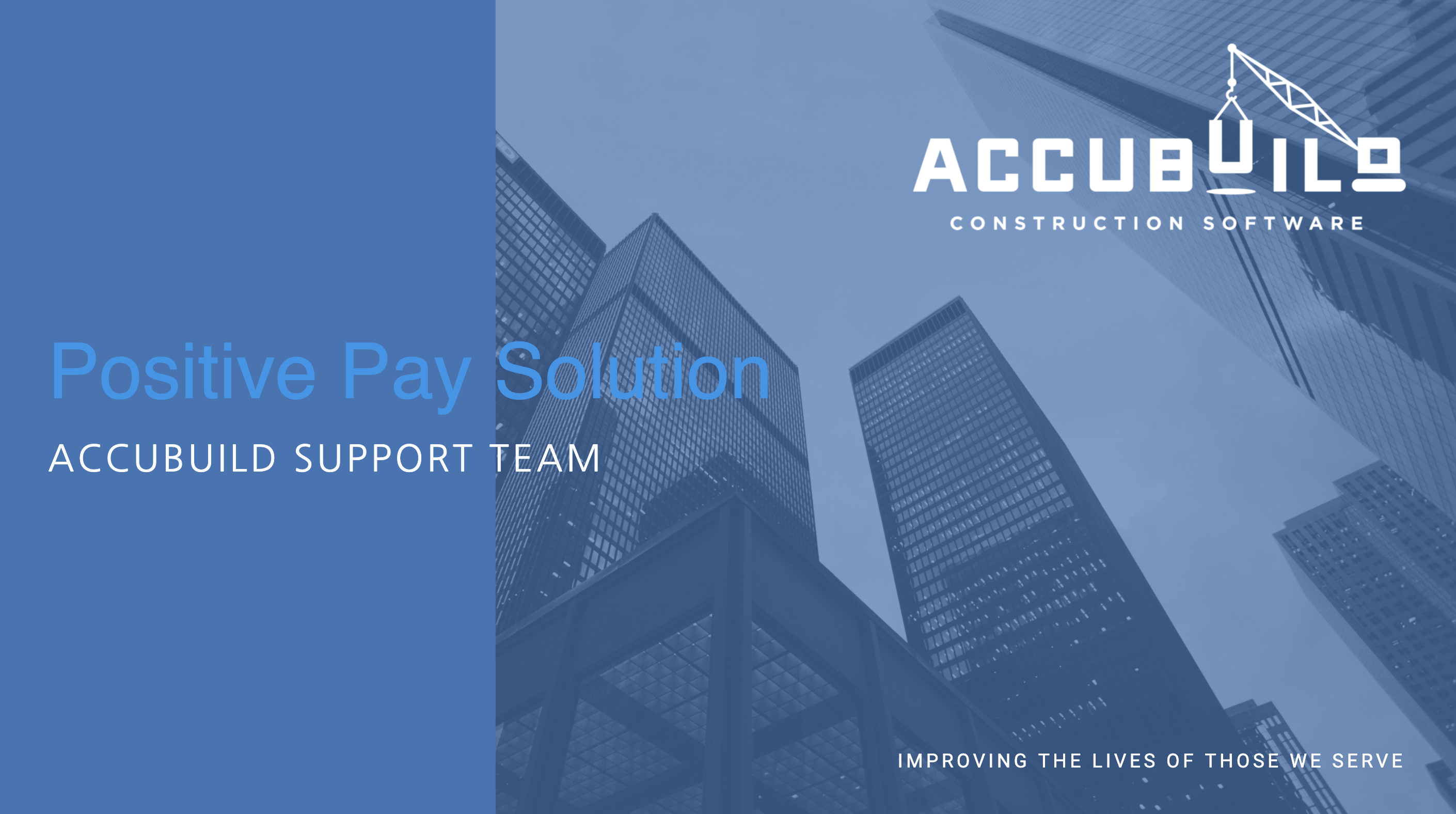 Positive Pay is a fraud-prevention system offered by most commercial banks to companies to protect them against forged, altered, and counterfeit checks.  If there is ever an incident with check fraud,  your bank may require you to either change your bank account number or implement Positive Pay.
AccuBuild has a Positive Pay solution available in a simple two step process!
Step 1: Once configured, our customers can run their Positive Pay Report by Transaction Date (daily,  weekly, monthly or custom date range) and AccuBuild will create a .txt file in your User Profile.
Step 2: Upload CSV Text File to your Bank's Secure Portal.
To configure your Positive Pay report, simply submit your request on our website by clicking here.